Young Change Ringers Association
The Young Change Ringers Association (YCRA) was launched in September 2021.
We are an Association for anyone old enough to handle a bell, up to the age of 30, with the aim to be an Association for young ringers, by young ringers.
Keep reading this page for more information about us and check out our article on page 2021/820 of The Ringing World.
For information on how we handle safeguarding, please refer to our safeguarding page.
Key elements
There are two key elements to the YCRA. The first is a mentoring scheme, allowing young ringers to be matched to a mentor or become a mentor themselves. Mentors will be over 18 and assist mentees with anything from method ringing, to bell maintenance, to organising an outing, to mental wellbeing. This scheme will be launched in early 2022, so keep your eyes pealed for the launch of this.
The second element is three large, organised events a year, spread throughout the country around the Easter, Summer and Christmas school holidays. The aim of this is to show young ringers that there are lots of other young ringers about, who they can ring and have fun with.
The Association aims to give members the tools to develop as ringers and as people, too. Ringing is an extremely valuable skill to have on a CV – think of everything it gives you (teamwork, independent study, leadership to name a few). It is understandable why young people would not want to continue a hobby where they are the youngest by 20, 30, 40 years, and so it is hoped this association will allow young ringers to connect with other people and realise other young ringers do exist!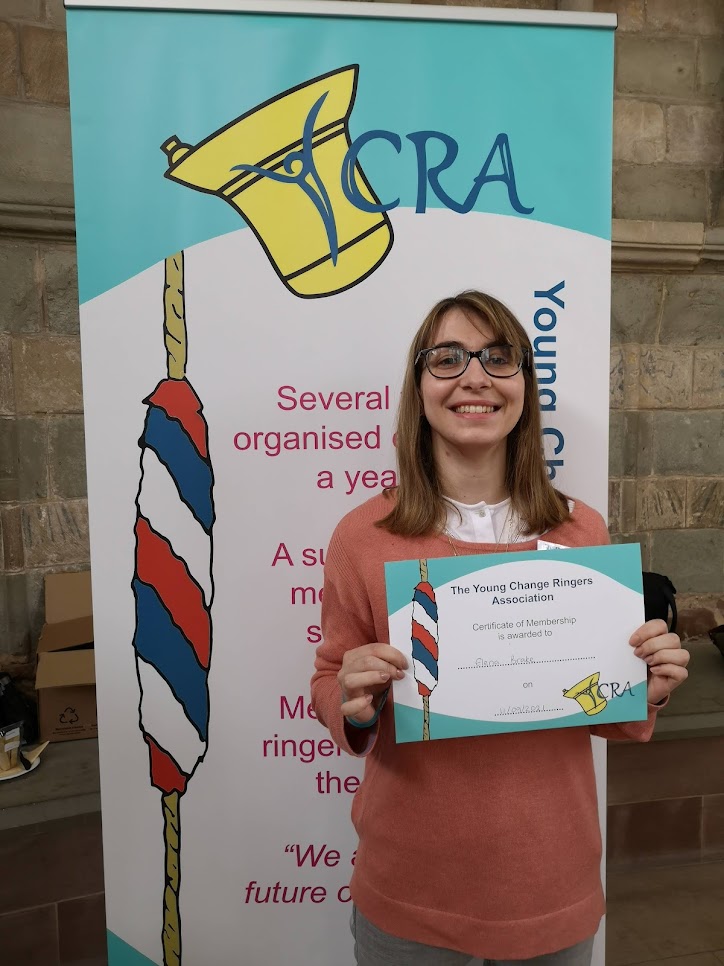 Structure
The Association will be entirely run by its members. We intend that our integrated mentoring scheme will naturally encourage young ringers into leadership roles, both within the YCRA and the wider ringing community.
The YCRA's age limit will provide a natural bound on the length of term which its committee members can serve. This will ensure the committee positions are refreshed every few years preventing it from becoming outdated and stagnating. The multitude of available positions of responsibility available below the committee level should ensure that new committee members are prepared for the challenges involved with sitting on the committee.
Pricing
We have set an annual subscription to the Association at £15. For this, you get access to the all the events being held in the year as well as the mentoring scheme and a membership pack (this includes a YCRA pin badge, pen, certificate, and booklet).
The booklet explains what the YCRA is and provides information such as the events and safeguarding information. It also includes a 101 guide for young ringers, for example, what to do if you visit an unfamiliar tower on your own.
We think this is good value for money, especially when you might pay the same for an hour of football training or a music lesson and is similar to other local guild subscriptions!